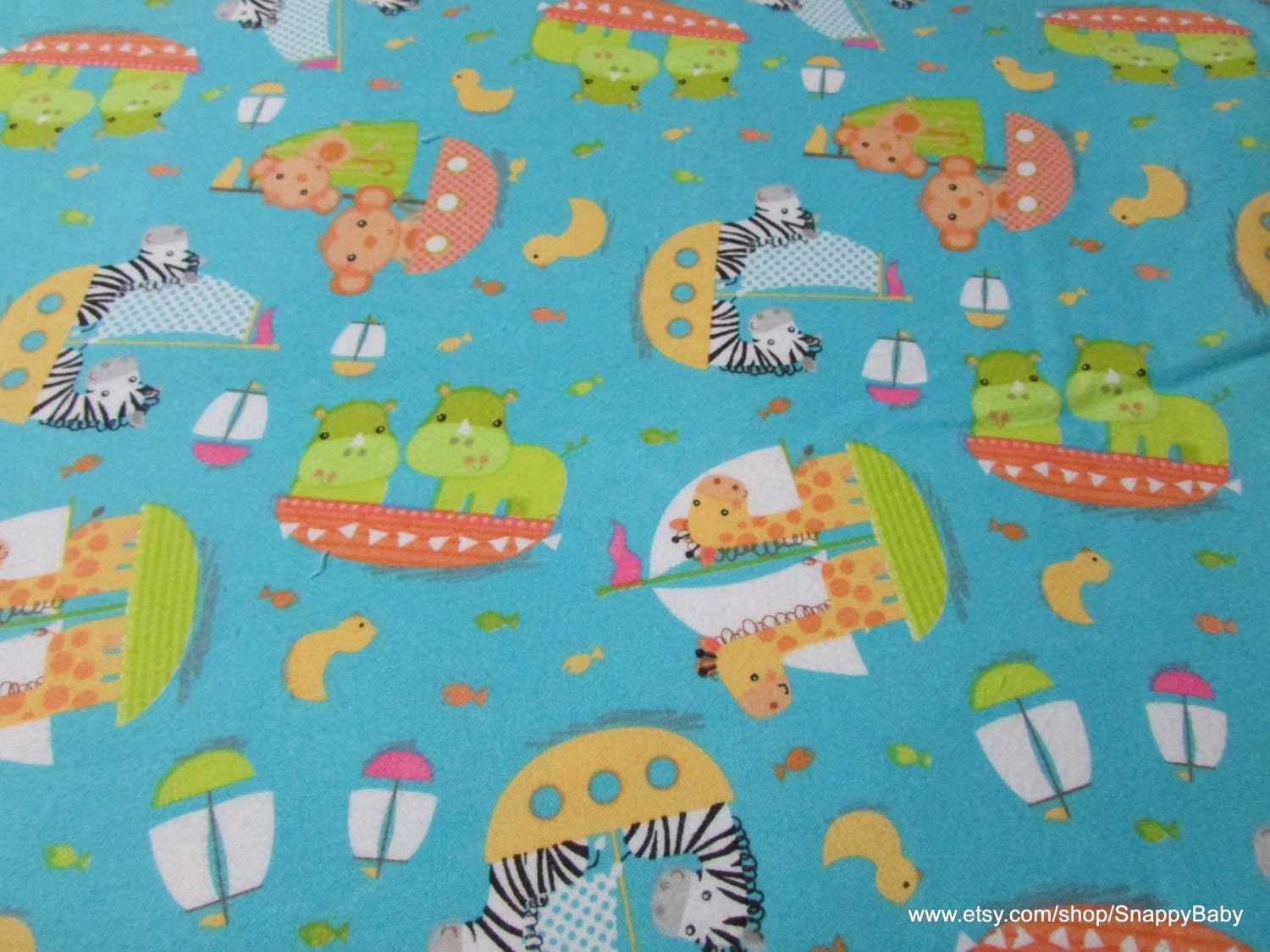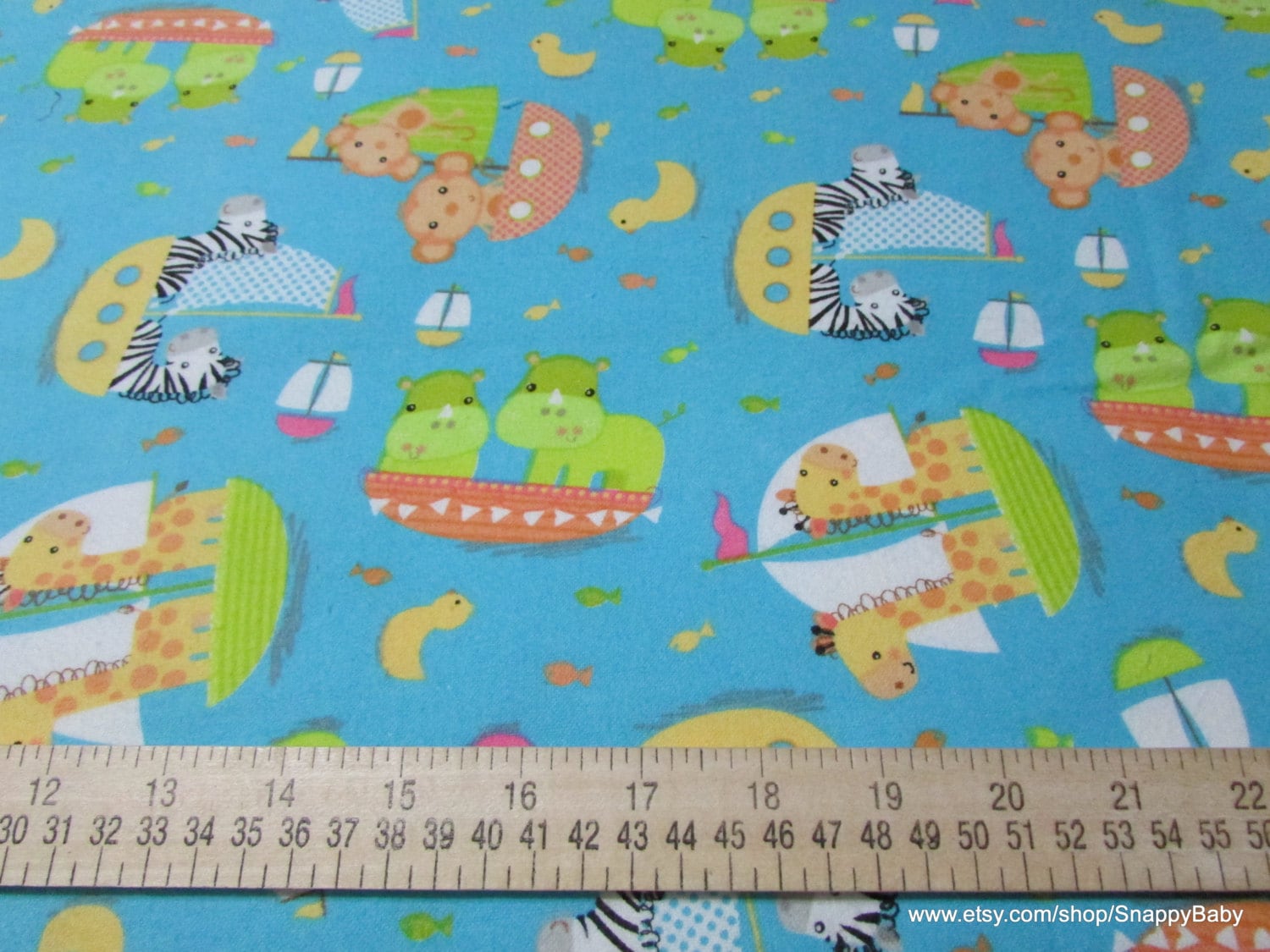 SOLD BY THE YARD! For each quantity chosen, the length is 36 inches x the width listed below. Multiple quantities will be a continuous piece. To order more than one yard, you can change the quantity to the number of yards that you want. (For example, for 3 yards you would choose quantity 3.) - ALL flannel in this shop is printed on one side only (unless specifically listed as printed on both sides). For additional options, more quantities, and other designs, check out my other shop https://www.snappybabystore.com/

Monitors may show a different color than the actual fabric. If you are unsure about the colors of the fabric, please contact me and I will let you know how it looks to me (or at least as close as I can).

Fabric information: 44" Wide. 100% Cotton. Care Method: Machine Wash Warm; Tumble Dry; Remove Promptly. Made in Pakistan.

This material is perfect for blankets, pillow cases, quilts, etc.

All fabric is stored in a smoke-free home. We do not have animals or even use shoes in the house. It would literally be like it was coming from the store. I don't wash or iron any of the material so it may be a little wrinkled depending on how it came from the store. I check all of the material before it goes out the door to make sure you are getting a great piece!

If you have questions, please ask before purchasing. Once I send it out, that completes the order!

Thank you for shopping with me!
Payments
Currently, I accept payment through direct checkout with a credit card and PayPal. I don't accept checks or money orders. If you ask for a reserve listing I will only keep it as reserved for 3 days unless we agree on a specific date ahead of time. During the holidays I can only guarantee a reserve listing be held for 48 hours if no date is scheduled and if the order is not completed by an agreed date the reserved listing will be put back to a regular listing within 24 hours. I will make every effort to contact a customer before changing a reserved listing back to a regular listing, though.
Shipping from United States
***** If shipping to a military address please double check before submitting the order! The USPS cannot verify the address and it can take several months before it is returned to me! If it is returned then the customer can purchase another shipping label for it! *****

Please make sure the shipping address that you provide is what the USPS can verify.

All orders are shipped within 3 to 5 business days, but I do my best to ship out within 24 hours when possible. A notification should be sent to the email address you have on file with ETSY once the label has been created. Information can take 24 to 48 hours to update, but you will be provided a tracking number that can be taken to a local post office to check if you have concerns.

ALL orders are now sent Priority through the USPS. Every location is different in what shipping options are available and for some reason, this is the best option for where I am located. The price starts at $7.95 and includes tracking and insurance up to $100. I am more than willing to create custom listings if needed so please don't be afraid to contact me BEFORE ordering!

** Shipping Prices ** The following costs may be included in the shipping charge, so the shipping charge may exceed the actual cost paid to USPS to send the item(s) to you:
-Labor costs to select the item(s), cut fabric, and package the item(s) for shipment
-Cost of packaging and other supplies
-Internal (overhead) cost to process the order and maintain the technology and systems that support the store
-Fees paid to third parties for additional services that may be needed (such as to run sales), processing orders, transaction fees, etc.

I rarely keep packaging materials for "regular" first class shipping. In the majority of cases, the minimum shipping charge is $7.95. The weight of flannel is heavier than regular cotton and will cost more to ship. Please do not assume that there is a cheaper option available. Some areas have cheaper options, but from my location first class only covers up to 13 ounces and some flannel will reach that weight by 1 yard.
Returns & Exchanges
I don't accept returns, exchanges, or cancellations
But please contact me if you have any problems with your order.
Returns and exchange details
Due to the nature of the cut to size ordering, this shop treats orders as custom orders. I do not offer refunds or exchanges (unless it was my mistake)... but if you have a problem with your order please let me know within 3 days of the delivery date through ETSY conversations in case there are other options. DO NOT EMAIL and expect an answer. Emails get filtered and blocked all the time. I only respond to conversations through Etsy. MONITORS DISPLAY COLORS DIFFERENT.... so if you are trying to match an exact color, please do not rely on the colors on your monitor! I sell many different brands of flannel including, but not limited to: AE Nathan, Timeless Treasures, JoAnn Fabric and Crafts, Fabric Traditions, Hancock Fabrics (now out of business), Baum Textiles, Springs Creatives, Fabri-Quilt, Riley Blake, Robert Kaufman, Michael Miller, Alpine Flannel, 3 Wishes, David Textiles, Henry Glass, Maywood Studio, Camelot Fabrics, and Studio E. Not all brands are always in stock, but I try to keep a large variety at all times. If you do not like a particular brand, please contact me BEFORE purchasing so I can pull the flannel and let you know what it is. All sales are final!
Additional
Monitors can display images different than what the original image looks like so if you have any questions about the coloring of a fabric, please send me a conversation and I'll get back to you within 24 hours. Sometimes things go wrong with technology so if you don't get a response in 24 hours then please try again! I check my store a lot throughout the day and usually into the night!

All flannel fabric is stored in a smoke-free home. We do not have animals or even use shoes in the house. It would literally be like it was coming from the store. I don't wash or iron any of the material so it may be a little wrinkled depending on how it came from the store. I check all of the material before it goes out the door to make sure you are getting a great piece!

I normally buy a lot of fabric for my projects because I want to make sure I can make what I want. This usually ends up in a lot of extra material waiting around. If you need more than what I have listed, please ask and I will check my official count. Some of the designs are extremely popular with my family, though, so don't get your hopes up! *** Often times I end up with remnants of all of the designs. After donating a large portion of them, I sent the rest to my twin sister to start selling in a shop so she could help get product available for when masks were in high demand. Please check out her shop for possible remnants of your favorite designs at https://www.etsy.com/shop/CraftyTwinsFabric

Sorry, I do not price match! I have a lot of flannel, but I am not a big store, so I do not have ways of obtaining flannel fabric at cheaper options. I also have to cover the fees and miscellaneous costs, so I am not able to price match in any way.

If you are searching for a specific design, let me know and I will see if I can find it near me! I will need information on it like an article number or at least the name of the design and store that it most likely came from... just asking if I know of anyone that has a design with bears doesn't narrow it down enough. I can SOMETIMES track it down with a picture... but it's best if the product number and store are known. (If you have a receipt then I can usually figure it out, too!) The prices for any products that are found through my search process will vary depending on how hard it is to get and the cost to acquire the fabric IF it is found.

All flannel in this shop is printed and brushed on only one side (unless otherwise noted). Premium flannels are almost always listed as such, but if you have a question about a design... please contact me BEFORE purchasing! I would much rather answer questions than you get something you were not expecting. I have many different brands including Joann Fabric and Crafts, Hancock Fabrics (now out of business), Riley Blake, Robert Kaufman, Michael Miller, AE Nathan, Henry Glass, etc. I try to find it all, so if you DO NOT like a particular brand, please contact me before you place your purchase!

This store is now part of a company called CGZ Holdings, LLC.
Frequently Asked Questions
What type of shipping is used / How fast can the order be sent?
My shipping is set to use USPS Priority. This is what 99% of previous customers have preferred AND what is required for many designs even at 1 yard. Using the calculated shipping option has overcharged customers in the past, so I have set the shipping charges to calculate a certain way to cover the shipping at specific yardages. Please remember that Etsy now charges transaction AND processing fees on the shipping. I try to keep all of my costs low, but I also have to cover some of the other fees that are required somewhere... so that may end up in the shipping and processing area. I do not have other companies here locally to ship from. The USPS is the cheapest. If you think your cost is too high, please contact me BEFORE purchasing.
Can the order be shipped to a PO Box?
Yes!!! PLEASE make sure the address that is used for your order is able to be verified by the USPS. This is the cheapest and closest option for me, so it is the only option I have available. If your address is unverified by the USPS, I may not be able to print the label to ship the order. If this happens, I try to reach out to the customer. However, I can't hold up my orders continuously trying to reach a customer. If I am unable to get a response in a timely manner, I will have to cancel the order. Normally the order can be placed again with a verified address, though!
Wholesale availability
I am not able to sell at wholesale pricing. In the fabric industry, most companies that sell wholesale require a minimum initial purchase of hundreds or thousands of dollars. They also require a minimum annual purchase to continue getting those prices. I could not keep doing what I do if I offered by the yard wholesale pricing.

I have been able to offer bulk discounts on some designs if a customer is taking all of a design and it is over, or close to, 10 yards. I cannot offer discounts if a sale is currently active or if a free shipping promotion is going on.
Can a design be purchased in cotton or fleece?
My shop ONLY sells flannel. If a design was available in any other type of fabric, I usually do not know. Sometimes I might notice overlap with some of the designs, but because I work with only flannel, I do not keep track of the fleece and regular cotton designs.

Please also note that I am unable to help in situations where purchases of flannel were made by mistake. All of my listings are titled with the words "Flannel Fabric" and every listing has information stating that it is flannel fabric. I do not have anything else in my shop except Flannel!
Is expedited shipping available?
I already use priority shipping for every order. From where I am located, there is NO overnight shipping options. Apparently it could not be accomplished so the availability does not exist anymore.

In years before, I offered an expedited processing option for orders to be shipped the next day. I am no longer offering this. I treat all orders as super important and understand that people need them quickly. There is no need to tell me to expedite an order or ship ASAP. I already do this. It's offensive to get a message telling me to hurry up when I'm already working as fast as possible. From Aug 1 to Dec 31, I have a 2 day minimum processing time. Sometimes I can ship it faster, but expect minimum 2 business days for it to ship.
What is done with the remnants?
During the pandemic in 2020, flannel became extremely hard to get. Because of this, I sent over all of my remnants to my twin sister so she could help get them listed for people since there was a huge shortage in the market. We donated hundreds of yards in remnants to mask makers, but we knew there were a lot of people out there that really wanted some of those old designs. It takes a while to list, but if you are looking for any old flannel, check out her shop at https://www.etsy.com/shop/CraftyTwinsFabric. She also has regular cotton designs as well!
Can an order be held for delivery at a later date?
No... I am unable to "hold" orders once they are placed. Etsy now rates all sellers based on shipping times, so if you place the order before talking with me, I will not be able to hold it. However, I CAN create a custom reserved listing to hold an item during NON holiday times. From October through December, though, I cannot hold items because it just gets too busy to keep track of everything. I stock up on a lot of the designs when they first come out, so I often times have more than listed. I also have over 3,000 designs, so if you miss out on something I bet I have something else you might like! If you need something held, though, please do not purchase first and contact me before purchasing!